Rothband
"We now have an ERP system which is precisely tailored to the needs of our business, and which will underpin future growth. We are looking to double turnover within three years, and Odoo and Smart IT will be a crucial part of making that happen."
---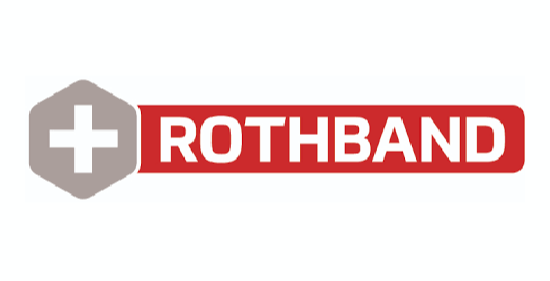 The client
Rothband has been innovating in radiology supplies since 1911, and continues to lead the industry, with a focus on great client service and product expertise. It provides an extensive range of radiation protection, including lead aprons, protective eyewear, and protective barriers, as well as a wide range of accessories designed to help medical imaging professionals deliver better levels of patient care. All its aprons are manufactured in the UK, by Rothband itself.
The background
Managing Director Paul Dixon completed a management buyout of Rothband in 2015. He quickly realised that the company needed an ERP system to streamline and centralise its systems and take it to the next level. Rothband reviewed several systems and ultimately chose Odoo because of its ease of use, open-source platform, adaptability and the fact that it is modular in nature. Additionally, all of this was available at an attractive cost point.
However, after Odoo had been installed for several months, Rothband realised that to get the best return out of the initial investment it needed to move all its back office systems, including its accountancy system, to the Odoo platform and unite operations. It also needed to customise the system to match its processes and unique market dynamic. Rothband operates a complex model since though its addressable market, the NHS, is easily defined the customer base is convoluted. Decision-making can be in one location, the end user at another and the invoice contract somewhere else entirely. Supporting this requires an accounting package which is flexible and easily customisable.
To achieve all this, Rothband needed a partner specialising in Odoo with extensive experience in complex customisation project delivery. A previous partner who had outsourced some consultancy to Smart IT made an introduction, pointing to Smart IT as an expert in the market. A partner who other partners brought in when issues escalated, and requirements became complex. With an outstanding track record, pedigree and clear expertise in the manufacturing market, Smart IT was a great fit for Rothband.
The solution
Smart IT was commissioned to move all Rothband's back-office systems, including its accountancy system, onto the Odoo platform. This process needed to account for Rothband's complex compliance requirements and the idiosyncrasies of its sales and marketing processes, whereby high-level communications at NHS Trust level then scale down to hospitals and into individual operating theatres. Multiple theatres within a single hospital may place orders with Rothband separately. Within Odoo, this means multiple customer entities, which in turn required customisations to the CRM module, designing it and building it so that sales data could be interrogated and reported on in a meaningful way.
The system went live during lockdown, so Smart IT was unable to deliver in-person training. Instead, it delivered remote training via a relationship manager who could discuss all Rothband's requirements and devise training solutions which ensured the company got exactly what it needed out of the system despite the onerous restrictions.
Rothband is now enjoying an ongoing relationship with Smart IT, including planning an imminent migration to v14 of Odoo. This will involve substantial enhancements to the business's website CMS and ecommerce functionality – which in turn should fuel ambitious future growth.
The results
Rothband now has a truly end-to-end ERP system in place, managing everything from the manufacture of new products through to the website front end where that product can be bought online, through to the bill of materials. Everything is managed seamlessly through Odoo, including two websites and an intranet.
As a manufacturer, Rothband gains value from the quality management functions offered by Odoo. The platform's traceability manufacturing process is excellent and Odoo supports ISO9001, which is fundamental to Rothband working with public sector bodies. It allows customised quality checks throughout the manufacturing process, always ensuring conformity and product quality.
From a business management perspective, Odoo now generates all the reports that Rothband needs to move its business forward. Data can be sliced in any way required by the management, for example to report on product and region-based activities, and drill into precise areas of performance.
Paul Dixon, Managing Director at Rothband said: "Odoo offers the perfect blend of being a truly comprehensive end-to-end platform, but also a modular system, so we can pick and choose exactly which modules we need. Quality management and regulatory compliance are especially important to us, given the sector we operate in, and Smart IT understood that from the start. With Smart IT we're working with the best UK partner in terms of knowledge, project ownership and customer relations.

"As a result, we now have an ERP system which is precisely tailored to the needs of our business, and which will underpin future growth. We are looking to double turnover within three years, and Odoo and Smart IT will be a crucial part of making that happen."


Barry Bullen at Smart IT said: "We have worked closely with Rothband to ensure that Odoo can take the business in the direction it wants to go. Odoo provides an effective and scalable foundation for future growth, as well as supporting the best practice required in this highly regulated manufacturing sector."
---