Managed IT Services
Smart IT provides reliable, trustworthy, and responsive IT managed services, so you can focus on what you do best
With more than 150 projects successfully completed, we are the UK's largest and most accomplished Odoo Gold partner.
Contact Us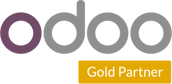 With Smart IT, we guarantee to make IT down time a thing of the past
Every day businesses suffer because they are failing to apply best practice for their IT network. IT problems are extremely frustrating, harmful and have a negative impact on business productivity.

Our clients use Smart IT because we give them a great return on their IT investment as a cost-efficient alternative to an IT department. We can do the same for you, advising on and supporting all your IT needs with a first-class service which lets you get on with the day job.
Our Managed IT Services Portfolio
Managed IT Services
Networking
Stable, secure, and scalable networks are the foundation of all your organisation's operations. They transmit your data and deliver your applications. They enable your employees to communicate with each other, with your customers, and with stakeholders from outside your offices. Smart IT builds intelligent and future-proofed networks that help your organisation thrive.

Smart IT can help with your LAN and wireless networking solutions at one location or across multiple sites. We are vendor agnostic so will provide recommendations based on your requirements and budget.
Managed IT Services
Digital workplace solutions
Workplace solutions comprise the applications your staff use to carry out their core responsibilities, to communicate and collaborate with each other, to access the information they need and to support their creativity and innovation. Smart IT can deliver and support a range of solutions including:
Productivity and collaboration, from core Office solutions to sophisticated virtual meeting, team working and group polling applications. All are deployed via the cloud, to support the most flexible working practices at low cost.
Unified communications, to bring voice, video, email, instant messaging, and conferencing together in one platform.
Managed IT Services
Connectivity
Your business relies on high-quality voice and internet connectivity to communicate, interact, and make an impact. 

Working across multiple sites Smart IT, in conjunction with our partners, can provide business connectivity solutions from start to finish, assessing your needs, installing your physical infrastructure, and offering ongoing maintenance and support. Whether you need WAN, SD-WAN or broadband solutions, we can help with a solution that caters to your mobile workforce as well as your corporate offices, enabling access to applications from anywhere.
"They have helped us maintain the integrity of our IT systems as we have built up our network and their role has always gone beyond the usual IT support mechanisms you would expect.

"Their advice and guidance during business development projects has been invaluable, typically finding us the best IT products and services and the most cost-effective ways of matching our business systems with our continued growth."
iCare Group
Read all the Case Studies
Managed IT Services
Backup and Disaster Recovery
as a Service
Smart IT can provide backup, recovery services to provide data protection you're your applications, files, and servers that are configured, administered, monitored and supported. A data security breach or natural disaster can interrupt normal operations of a business but with a backup and disaster recovery solutions from Smart IT you can have complete peace of mind.
Managed IT Services
Security
The security of enterprise networks has never been more critical. Under increasing threats organisations are creating and transmitting more data than ever before – and malicious cyber criminals have access to more sophisticated infiltration techniques than ever before.

Smart IT builds bespoke security solutions on the latest technology, granting organisation comprehensive visibility and control over their entire networks.


Speak to us about any of the following solutions:
Firewalls
Malware protection
Secure remote solutions
Web security
Email security
Single sign on and multi factor authentication
Managed IT Services
Support services
The following features are available as part of our support services:
24×7 intelligence monitoring
We proactively monitor your assets and remotely address potential points of failure before they become critical. When a site visit is required, automatic alerts guarantee an immediate response. Monitoring focuses on management information from:
Physical and virtual machines
LAN and WAN connectivity
Storage
Routers
Switches
Firewalls
UPS and Access Control Services
Preventative maintenance
Our service minimises disruption to your working environment by resolving issues proactively. Constant monitoring of your IT assets' health and performance enables us to diagnose problems faster than, ever before they impact on business operations.
Asset management
We can manage all your organisation's IT assets, providing a managed audit of your equipment as well as warranty tracking of your equipment.
Security assurance
We provide extensive reporting to monitor the security of your entire network. This includes continuous monitoring and alerting for viruses, malware, and attempted network access by unauthorised users. Patching of inventory ensures your operating systems remain up to date and are never exposed to vulnerabilities.
Managed IT Services
Helpdesk
All our managed IT services are supported by our Help Desk. Our ITIL-aligned service desk team functions as an extension of your in-house facility. We deliver dedicated, high-quality service and technical support to customers through a multi-level team of experts supported by robust incident and problem management process and procedures.

Up to 80% of incidents are identified by our staff, assessed, and resolved with no interaction from the customer, freeing up your team to concentrate on delivering business value to your end users.
"We can get someone on the phone immediately and over 90% of the time they've fixed the problem within the half hour. We don't have to worry, and we can get on with our legal work for clients instead of having to take time out to sort it all out ourselves – it frees up resource and saves us time."
Ormrod Solicitors
Read our Case Studies
Here are some of the reasons our clients continue to work with Smart IT:
In-house development capability
We have excellent in-house Odoo development capability with a 15-strong software team directly employed by Smart IT – unlike many of our peers who outsource programming work abroad, often to unaccredited suppliers.
Established Odoo practice since 2011
We launched our Odoo practice in 2011. With over ten years' experience of Odoo implementations and thousands of hours of consulting, we continuously look for ways to improve our relationships with our clients.
Extensive service offering
Our commitment to your company doesn't end once your new system is up and running. We offer a wide variety of services for existing clients, including on-site training and ongoing technical support.
Multi-talented team
Our staff includes senior consultants, software engineers, project managers, and support technicians with an average of twelve years' experience.
Customisations to fit your business model
We have the development know how to make sure the system you purchase from us fits your business like a glove. No customisation request is too simple or too complex.
Odoo certifications
As the leading Odoo Gold partner in the UK we have 14 Odoo certified consultants – this is more than any other partner in the region. We have made it a requirement for all new consultants joining Smart IT to be upskilled and through the Odoo certification programme within three months of joining Smart IT.
Full support services
We offer full-service desk support with extended hours as standard. Client collaboration and communication is provided through a bespoke portal built on the Odoo platform.
Project methodologies
We have very strong and well-established project methodologies developed specifically for Odoo.
Whatever your IT support needs, Smart IT will work harder for you
and tailor services specifically to your system requirements
Speak to a Smart IT consultant