Retail and E-commerce
Increase profits and enhance productivity with integrated Retail E-commerce solutions
We help clients across multiple industry sectors with the creation of online retail and purchasing facilities, booking, and ordering functionality and systems which manage stock and financial processes more efficiently.
Start your ERP journey and speak to Smart IT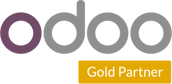 "Smart IT has given us a strong platform for selling online and developing our e-commerce capability further, helping us keep loved ones and elderly relatives well fed and nourished."
Icare Group
Smart IT can help simplify and automate
The paradigm shift from the traditional operating landscape to a digital world presents both opportunities and challenges. Many people look for products online, make buying decisions based on reviews, and order products to be delivered home. They use the internet to search local shops, order online and collect from nearby stores (click & collect) or find retailers that offer discounts in their area. In-store retailing needs to keep pace with customer behavioural changes.

To overcome the challenges in managing in-store and online sales, retailers need to adopt an integrated ERP platform.

Smart IT can help simplify and automate customer relationship management, project management, accounting, compliance, inventory, and supply chain operations.

Rothband has a complex sales model. Through Odoo everything is managed seamlessly, including two websites and an intranet.
Read our Case Studies
Clear benefits of choosing Smart IT to deliver an Odoo ERP solution for your retail business:
One-step checkout
We can eliminate multiple processes by offering a one-step checkout that is fast, convenient, and intuitive. It has the potential to reduce checkout abandonment and thereby increase sales.
Design and publish beautiful product pages
For e-commerce websites, high-quality product pages are crucial to gain maximum traction. Odoo ERP lets you build beautiful and stunning product pages with a simple drag and drop feature. Make sure that your digital store is mobile responsive to be compatible with the changes and new features.
Payment module integration
Having different payment options can enhance the customer experience. With Odoo's plugins and extensions, retailers can integrate and customise various modules like wallets, cryptocurrencies, credit and debit cards, and UPI. It also supports PayPal, PayUMoney, Buckaroo, Sips, Stripe, Ingenico, Adyen, and Authorize.net.
Integrated POS
Odoo has a Point of Sale (POS) module, which is integrated with the sales and inventory module. This module helps retailers track stock and commodities in real-time. The module also allows for the use of biometric devices to log in and out. It's compatible with any hardware and doesn't require installation. What's more, the POS remains operational even when offline.
Effective inventory management
We can help retailers to gain a competitive edge by modifying inventory to meet the fluctuating customer demands. Retail managers can keep track of inventory status; out of stock items; shelf life & product expiry; and the ability to make demand forecasts based on past trends and online behaviour.
End to end functionality
Odoo's flexible functionality ensures that your e- commerce interface becomes an integral part of your business processes. It means we can align your online presence and e-commerce site with your back-office stock management and financial systems.
Transaction data security
With Odoo we can deliver powerful e-commerce platforms to safely cater for payment methods, ensure a robust system is in place to protect financial data and help you meet payment protection regulations.