Careers



There are currently no vacancies available.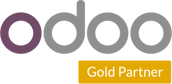 Smart IT's service portfolio includes:
Working at Smart IT allows you the opportunity to pursue an extremely rewarding career, allowing you to make a real difference in the design and delivery of ERP using a disruptive platform - Odoo.

We believe that what makes us stand out from our competitors is our people. We invest and support our employees to promote a culture that's motivating and passionate. We endeavour to offer the best possible advice and consultancy services to our growing client base.

In return for your hard work and passion, we offer great benefits, as well as the prospect to grow and develop as a professional, with the inclusion of many training opportunities. Depending on the stage of your career when you join us, you may take advantage of our Smart IT Odoo ERP Academy. This provides specialist tuition and mentoring focused on the implementation, use and maintenance of Odoo ERP in a commercial environment.
Find out more about the Training Academy


We are following an ambitious strategic growth plan that will help our organisation extend its reach and make a difference within the ERP industry. We are currently one of Odoo's top partners in Europe and aspire to be number one. Working with us will allow you to be a part of a thriving and growing company that will help you broaden your prospects to match your professional ambitions.

If you are looking for a career that will always inspire, develop, and challenge you then you will love being part of our team. We are always looking for talented people and we can offer you plenty of variety and development, as well as the chance to get involved with ambitious growth projects.

Are you ready for the challenge?
Why you should work for us...
People first business
Competitive salary & benefits
Project profit-based incentive scheme
Great training & development opportunities
Excellent career progression prospects
Watch the video to find out more about Smart IT
Current Jobs


There are currently no vacancies available.